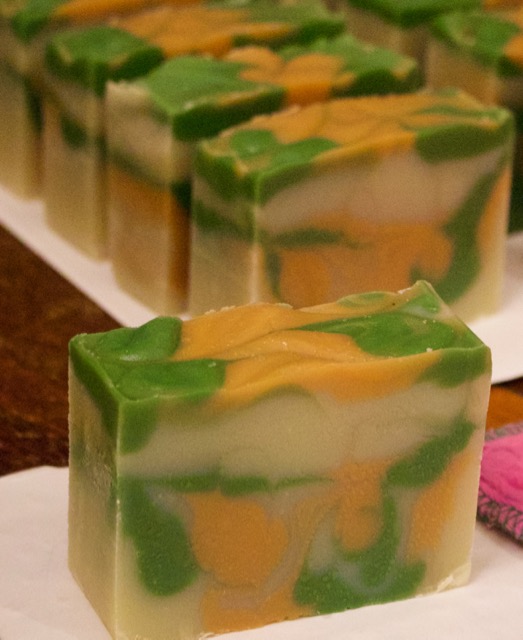 I made two new soaps this weekend. One was a new fragrance and a refinement of a previous recipe.
The new fragrance was "Dragon's Blood".  I'm intrigued by the name and had a lot of fun making the label but having actual soap to go with it would be nice. I wanted to make a red soap, but the notes say that the fragrance has a high vanilla content and will discolor to a dark brown.  My red might not show up, so I thought "ah… I will make a red diagonal stripe with a little copper sparkle in some unscented soap.  It shouldn't take too long."
Speed was a factor because I know that this recipe moves quickly.  Now, if I'd stopped thinking here, I believe all would have been well, but I went farther, "if I surround the red strip with white on either side, it will POP more"
The result: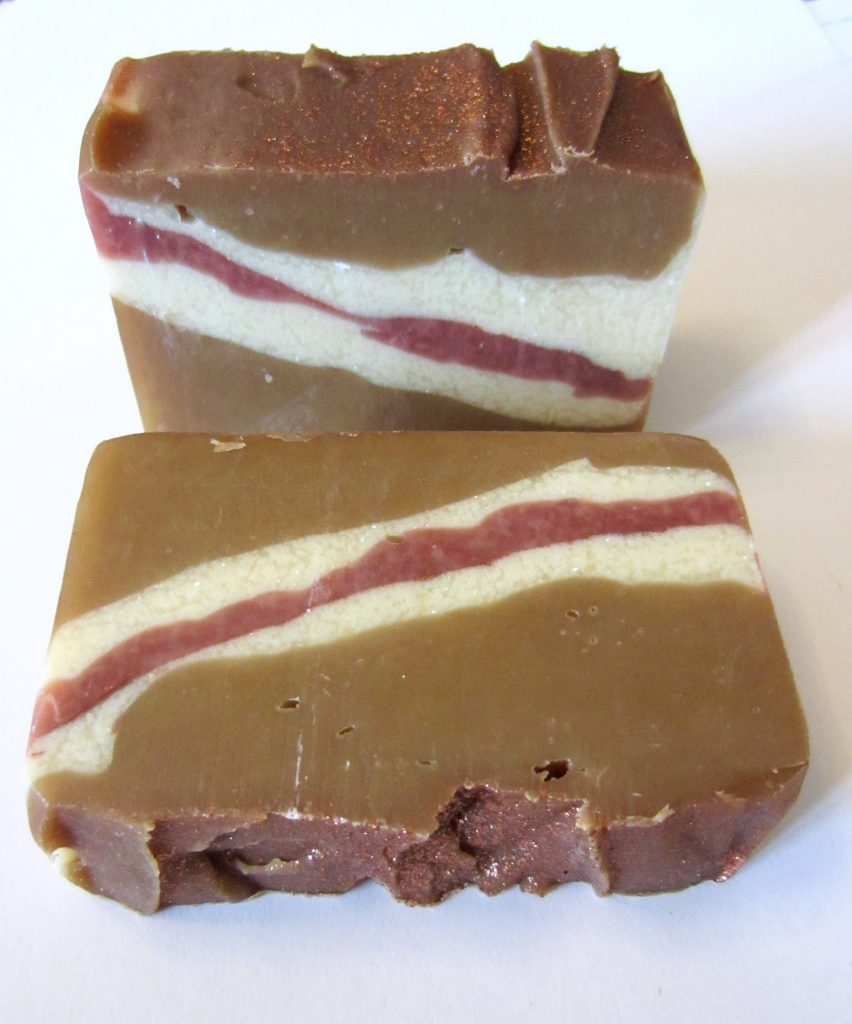 It set up faster than I wanted so the colors were a bit gloppy and didn't flow in smooth and evenly.  The result is that I created soap that looks like it has a slice of bacon down the middle.
I'm going to need to reconsider my design for this fragrance!
To redeem myself I made a cedarwood-lime soap today. This one sets up very quickly so I had to unmold and cut all within a few hours and I didn't have time to get my lights up, but here it is on my cutting table.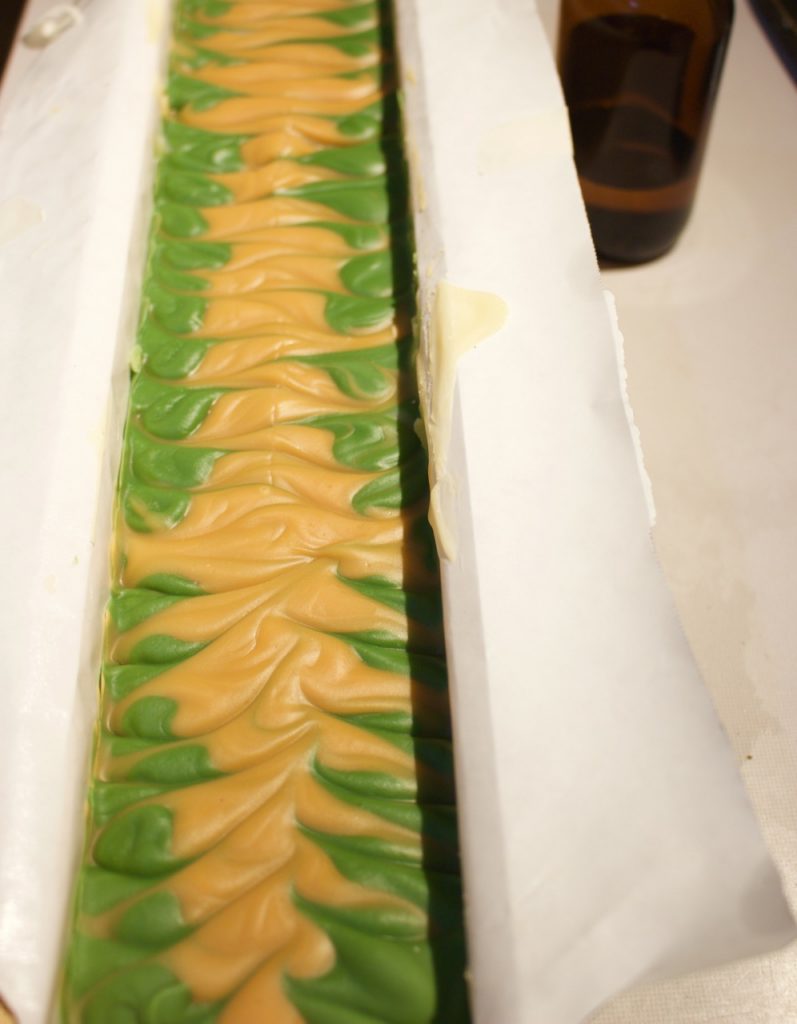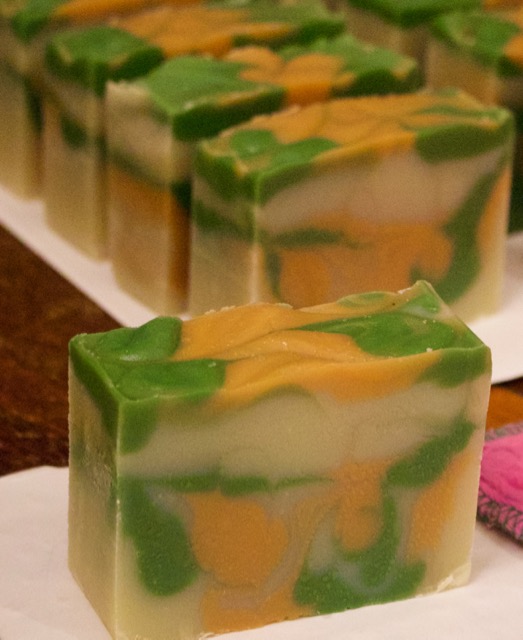 This one turned out quite nicely.
Ugly or not, they both count towards my 365, and I'm now at 10!