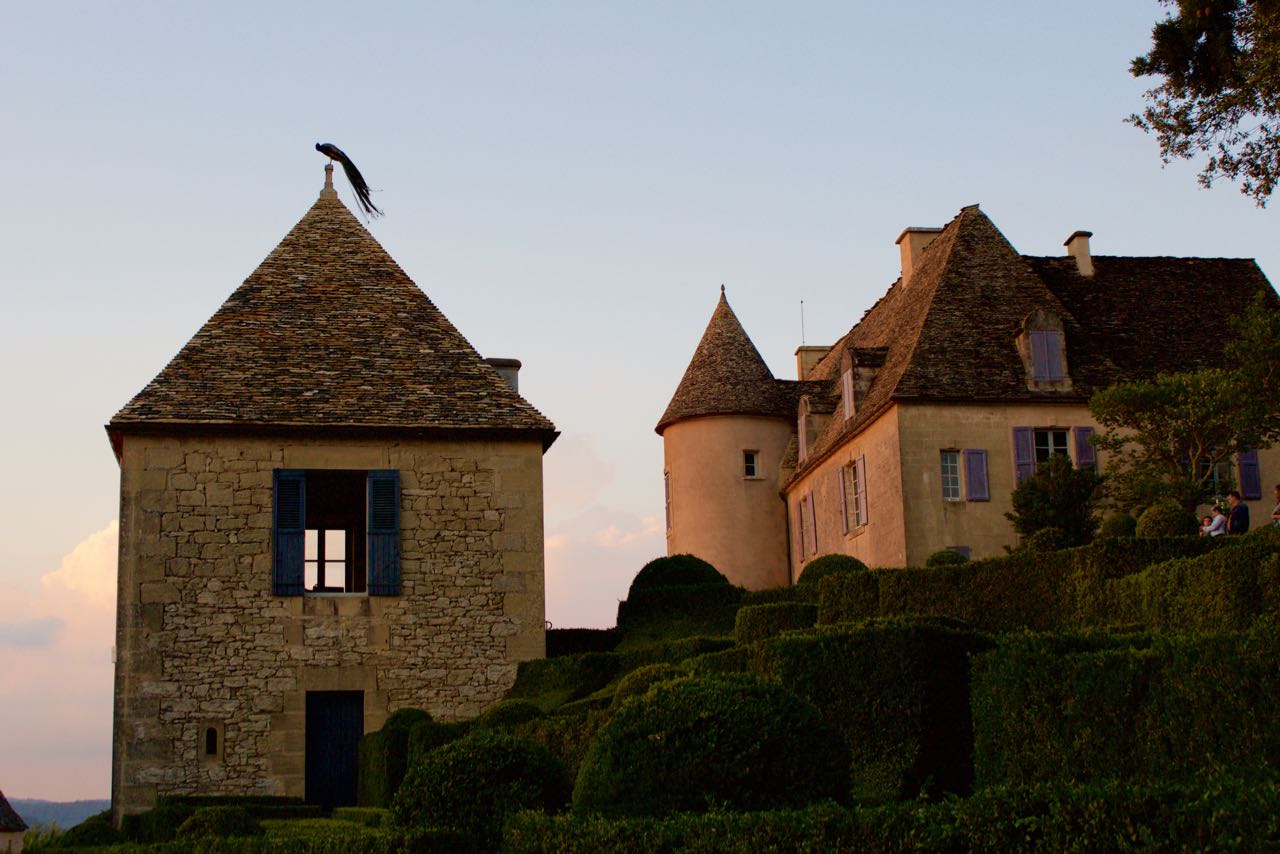 This is a chateau and large garden on a ridge-line above the Dordogne river. Normally open during the day, it sometimes opens in the evening for a candlelit view of the gardens along with music. I would go back in a heartbeat. I'd love to also see it during the day.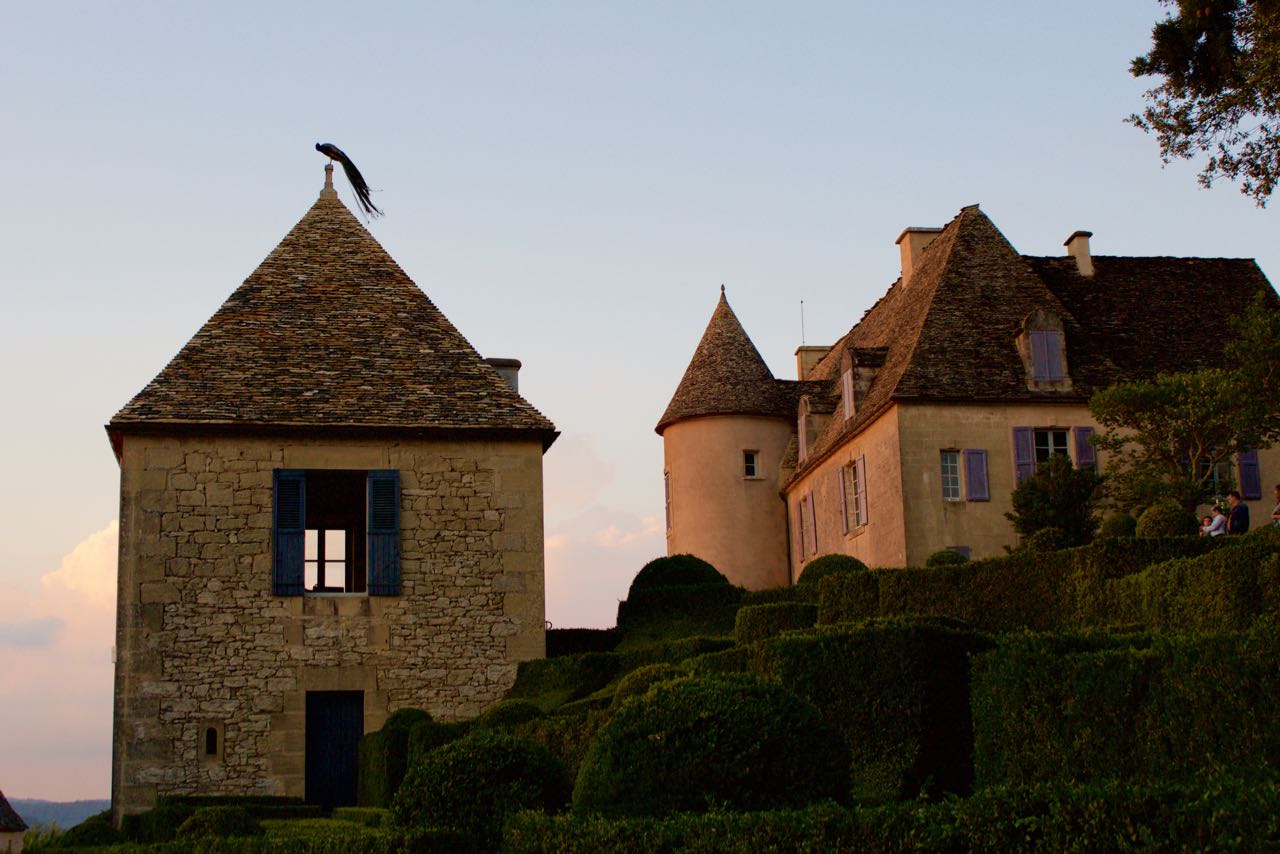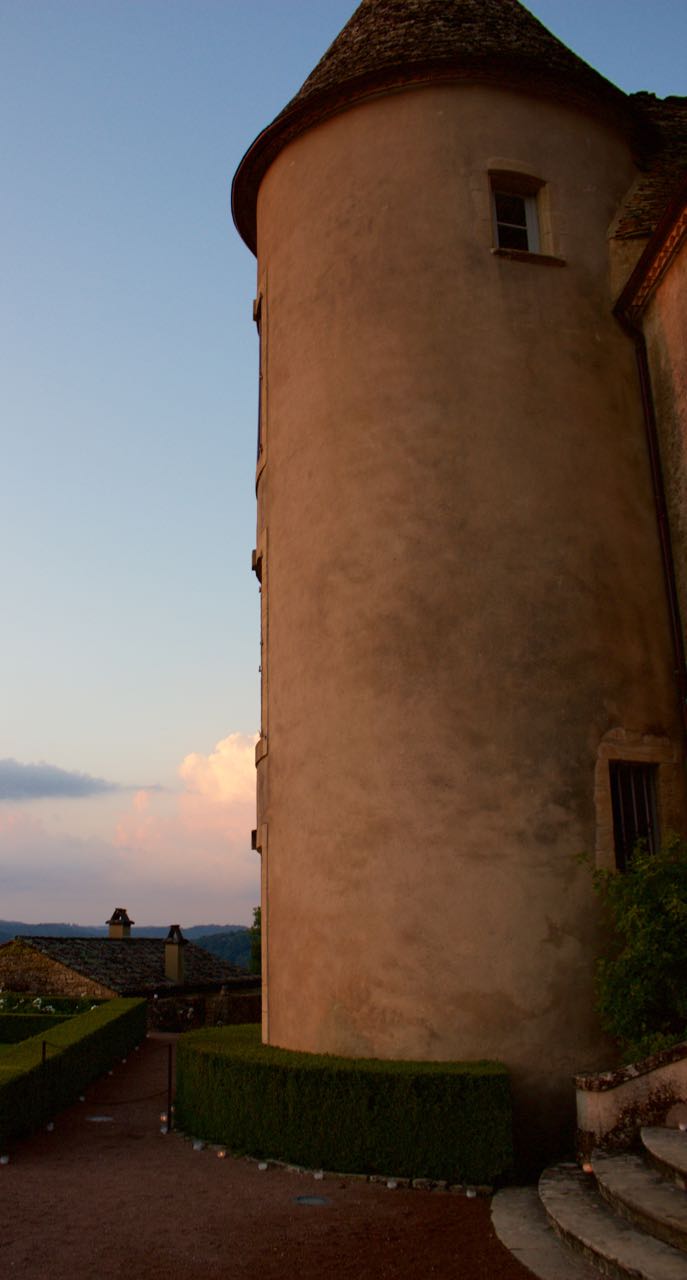 As we were about to walk in, the light glowing through a grape arbor caught my eye.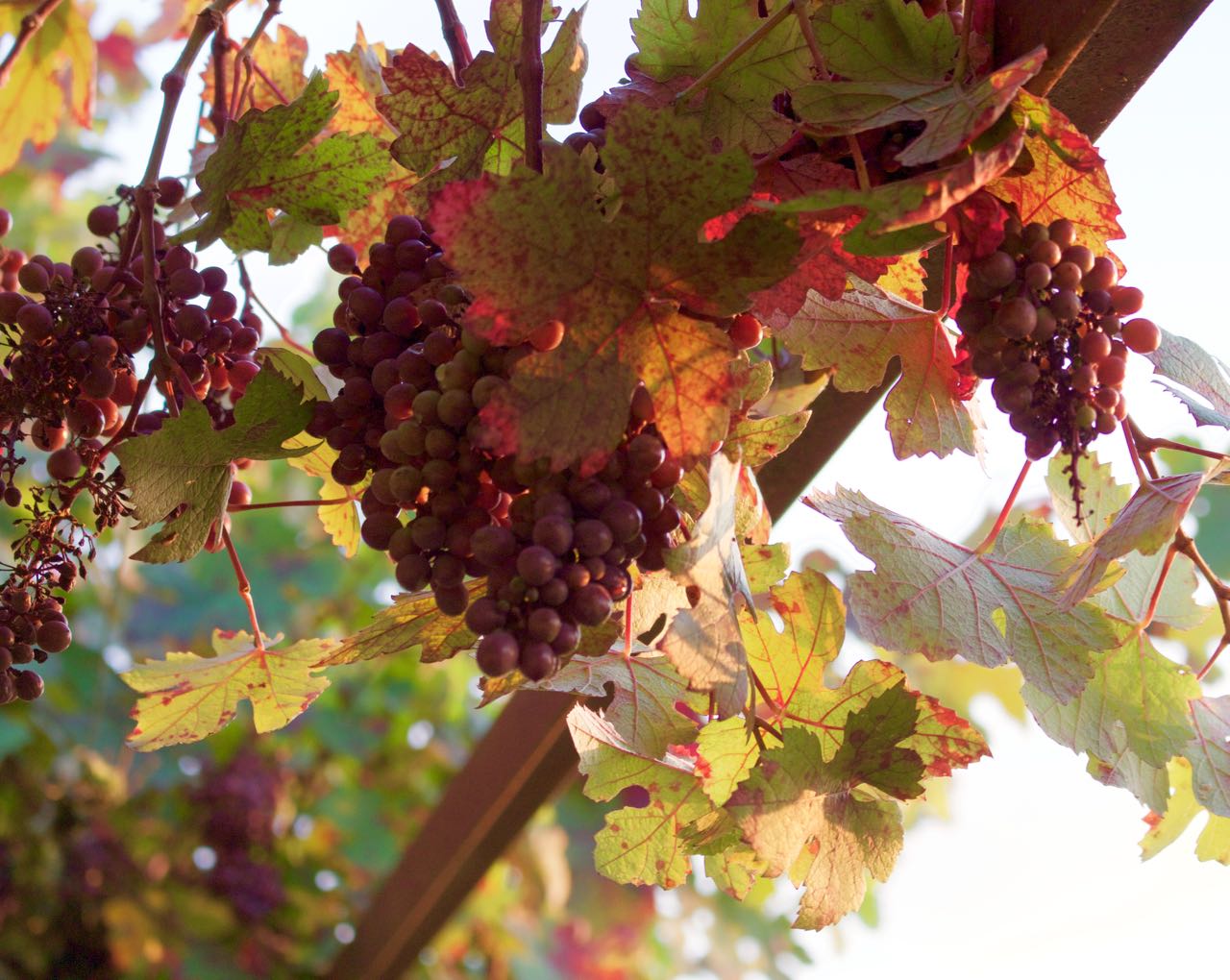 Inside, in addition to musicians, there were 'fairies', colorfully lit fountains and these little goblins popping out of the earth. In the daytime there was a mini rope-net course for the kids to play on, but we didn't have much time there before it became too dark to see.