Obviously just making horse HEADS wasn't going to be enough so I made a wire frame and made a whole entire horse.
I don't yet know how to do the fine details or smooth out the tool marks, but here it is. It's about 6 inches tall. Once I had it made in modeling clay I realized that I don't know how to cast this, even if I made a two part mold for two reasons. 1) the shape and 2) the only time I've done a two part mold I embedded the original in modeling clay to make the first half. This is made of modeling clay so what do I embed it in?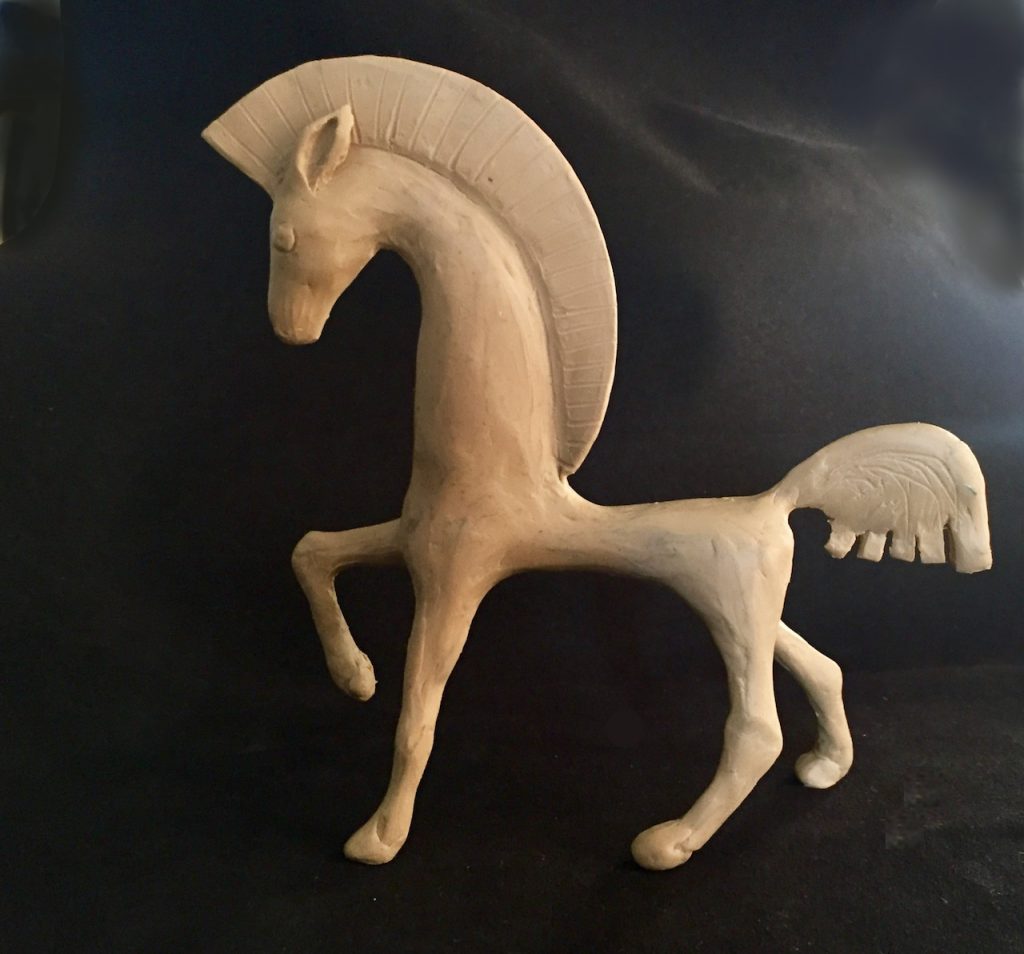 And finally, for a year-end wrap up, I made a gallery page of the 'best of' 2018.
I never finished cleaning up or posting my photos from France – I still intend to do so.
Bishop and Warder
I also did a few more test paints of the chess set. This is blue, with a metallic blue finish and the Warder has his shield, helmet and sword painted with an 'interference' paint – it will shimmer green or red depending on the angle of view.
It has been suggested that I've gone a bit off the rails since I went to New Mexico to learn how to make SOAP MOLDS and this is clearly not a soap mold. But I learned something very valuable: making custom molds is expensive and I should definitely do everything I can to avoid having to make custom ones from silicone!
I've been puzzling over the size and shape of conditioner bars. I now have a formula I really like but I still need to settle on the packaging and the shape. I think I'm going to try a round column mold – I might make out out of PVC with a teflon liner – and since PVC comes in all sizes I can probably find one to exactly fit the 2 or 4oz tins I've been thinking of using as packaging.
More soap to come in 2019