This summer I really want to explore the San Juan Islands by kayak – as much as possible! And if I'm able to do it without getting onto a ferry, even better. Yesterday I left for a 1-night (Sat-Sun) trip from Anacortes to Clark Island. Clark is located just off Orcas Island and isn't far from Sucia (where I need to get back to).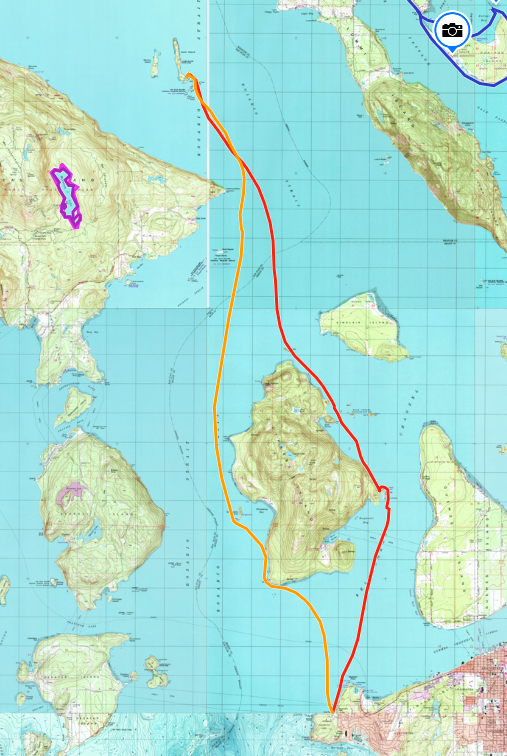 Our route as mapped on Gaia. Anacortes to Clark (orange), 15.2 miles in 2 hrs 57 min. Average moving speed was 5.4mph with a max speed of 7.9 mph. As you might guess we had a substantial current pushing us along.

Return trip (red) 15.36 miles in 3 hours 43 minutes. Average moving speed 4.4mph and max speed 6.8 mph. We still had the current with us but had a substantial headwind until we were close to Cypress Island. We also stopped for lunch at Cypress Head.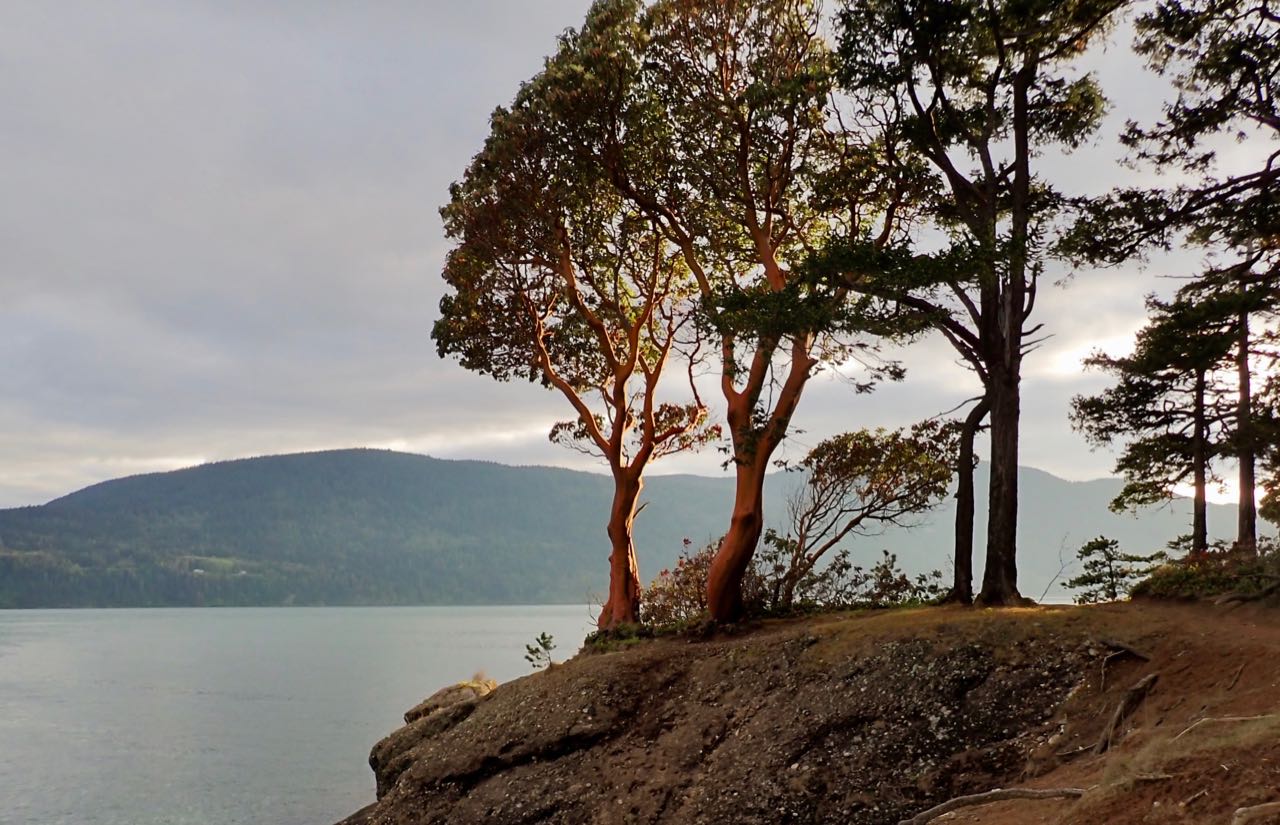 We launched at 2pm to take advantage of the current assist. There was no rain or wind but it was overcast the whole way. We passed by a spectacular view of Eagle's Cliff at the north end of Cypress and I hope to go back to hike it soon. North, near Lawrence point the currents were confused – first pushing left, then right, then left again, but it was slow enough that it was hard to see which direction they were going before they caught you. I'm told that it can be MUCH more exciting than what we experienced. We arrived a little after 5pm and found, to our surprise, that the entire beach area was filled up!

There were many empty sites, though, up the little hill in the forest and I picked one that had a view of the rocks to the east and south to Orcas.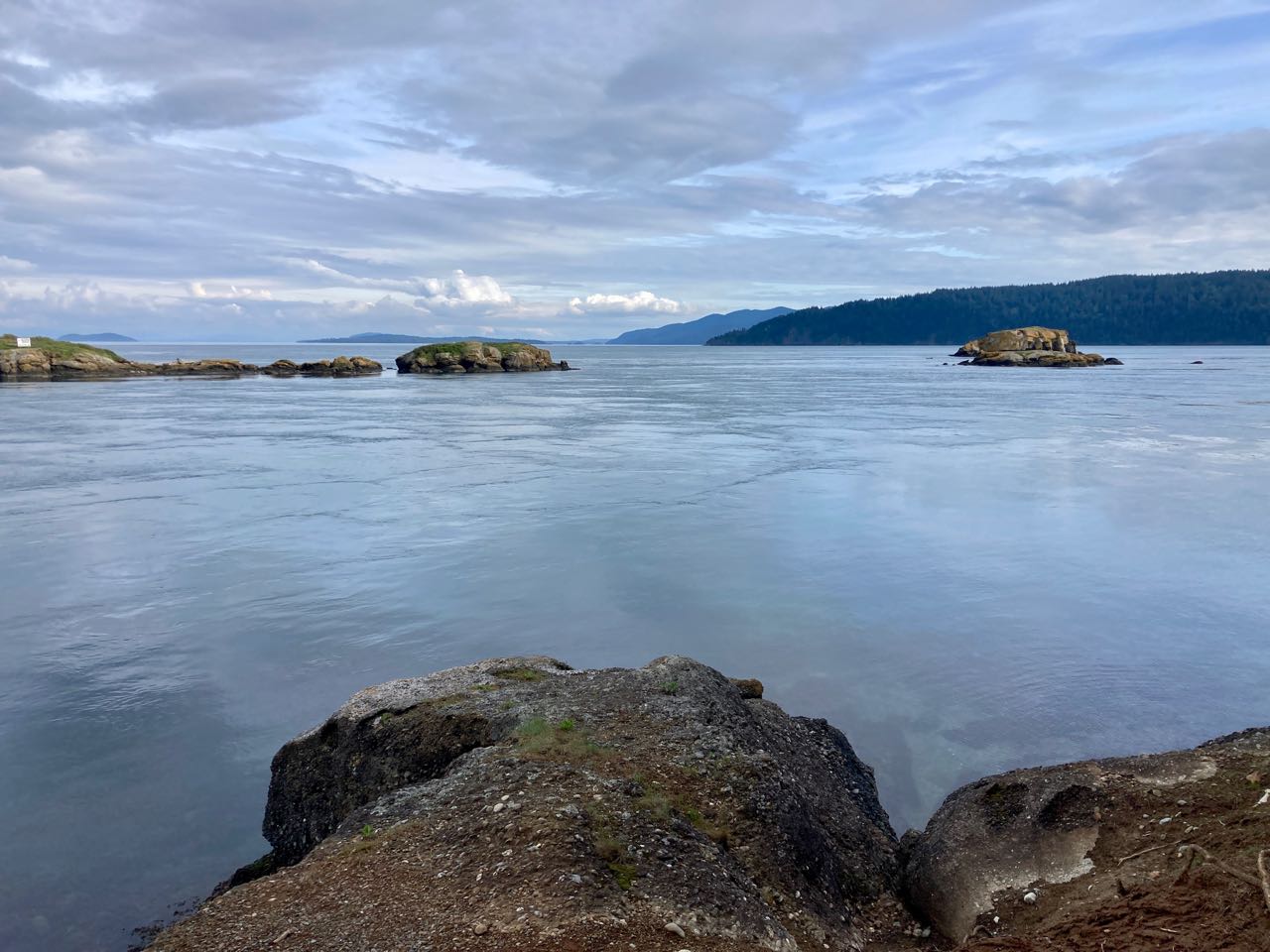 It rained overnight which meant it was kind of gross to pack up, but it didn't rain ON us, at least. THere was a pretty brisk wind from the SSE (but less than 10 kts).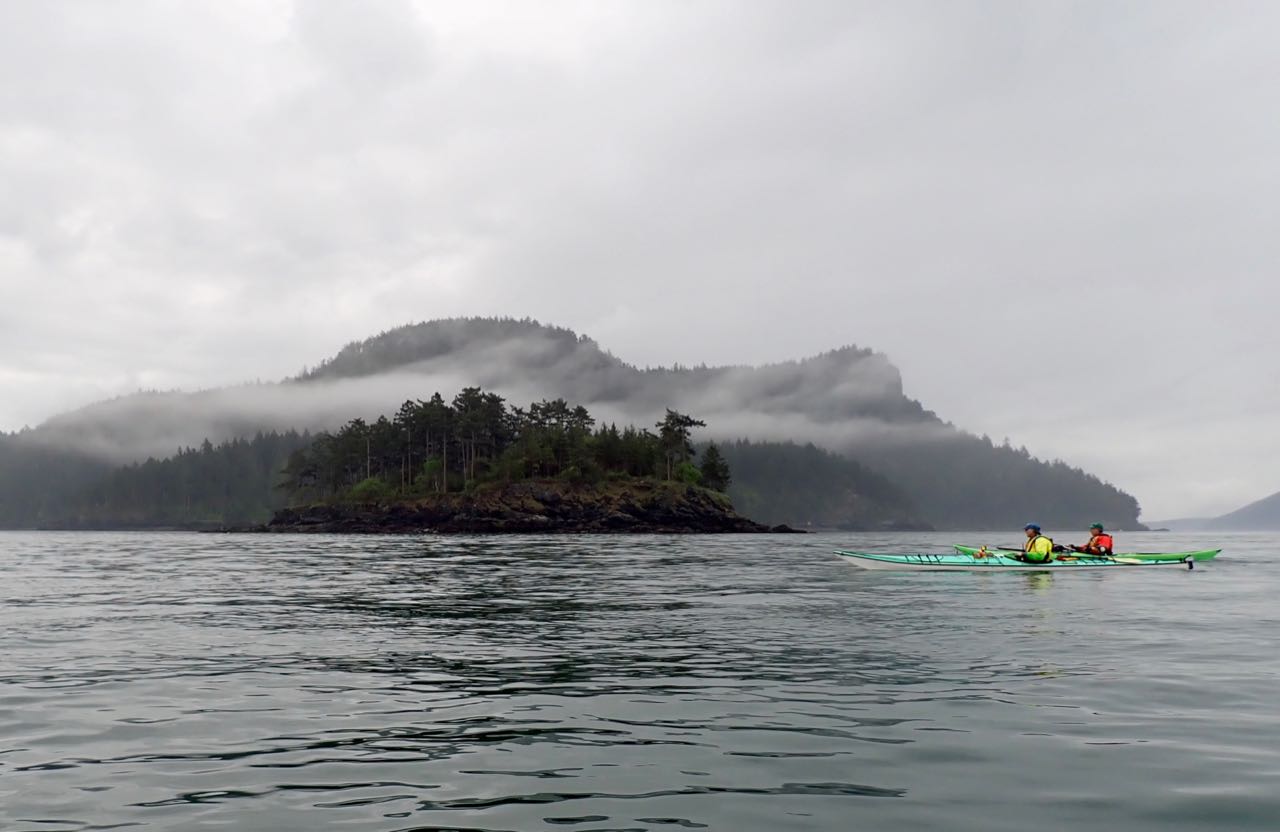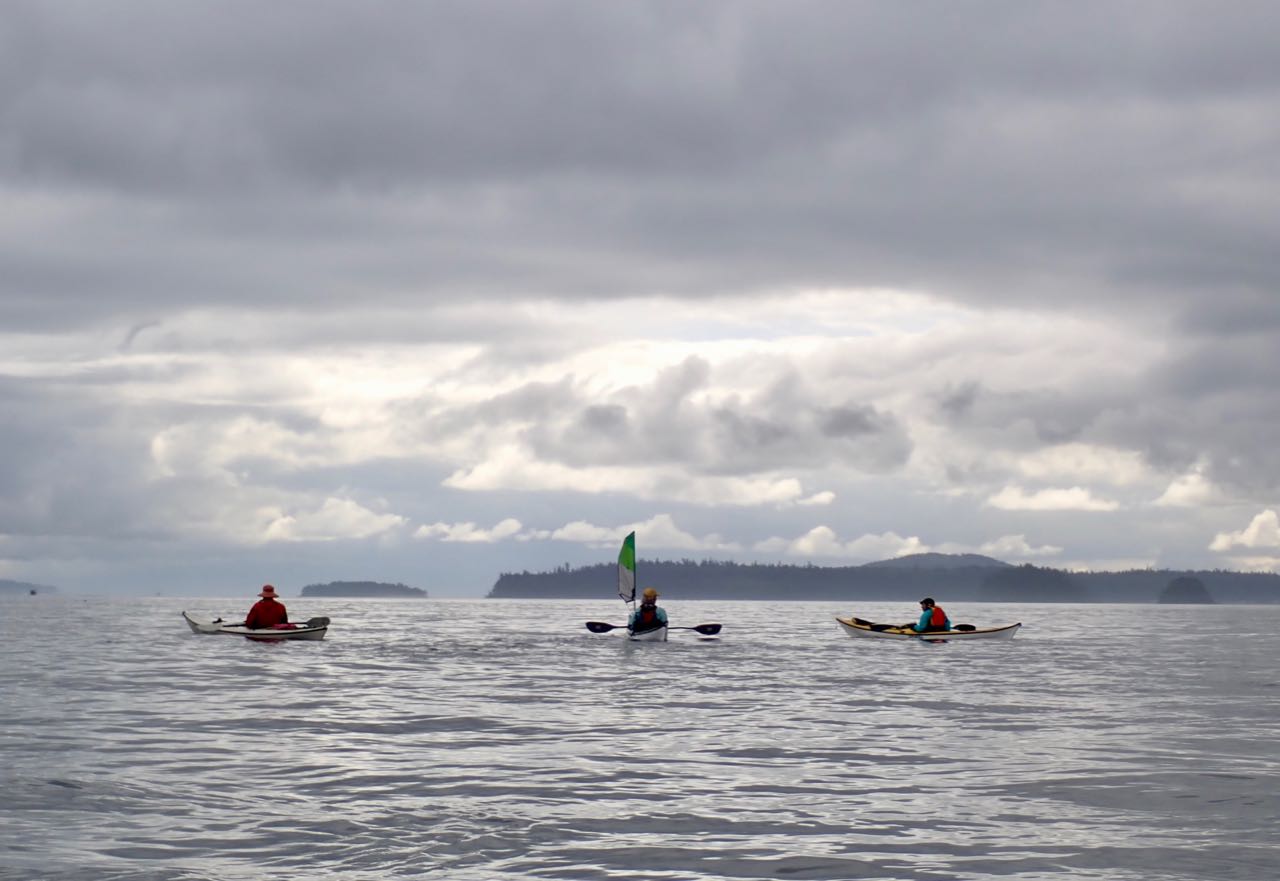 I was a little cold when we started, but, as usual, working hard warmed me up. By the time we reached Cypress the wind had died down and we could see some sun start to break through. We stopped for lunch at Cypress Head, paddled through some confused currents to the east of it, and then rode the last of the ebb back to Anacortes. We only had to dodge one ferry (and it was quite far away). By the time we returned to the launch it was warm and sunny.

This felt like a pretty ambitious trip to me, and we got quite far into the San Juans. It makes me confident that I can do a lot of exploring without always having to take a ferry. I guess the trick is the weather and timing the currents.

No photos of these, but we saw porpoises, lots of seals, and two sea lions who came very close to the boats.