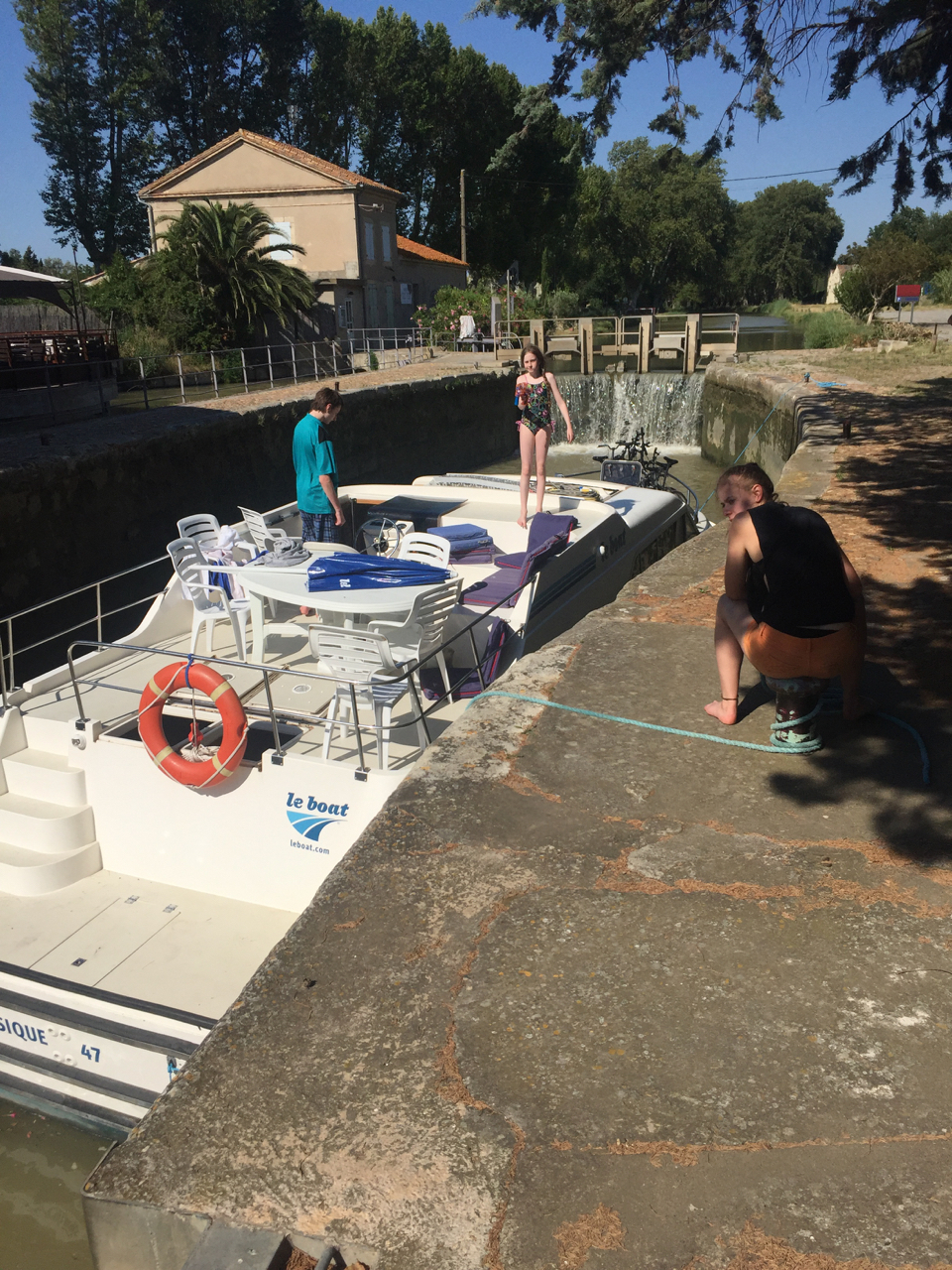 France Trip – Summer 2018: I need to learn to take photos of all my adventures, not just things that are pretty. We arrived in Narbonne and had one day there before we were to head off up the Canal du Midi to Carcassonne. This was our best chance to be close to the Mediterranian, which I had never seen, so we drove out to visit the beach.
No photos from me because when we got there, there was a pretty brisk offshore wind that was blowing sand everywhere and I didn't want to risk getting sand inside my lens/camera. The beach was a long, shallow sand beach and the water was a perfect temperature.
The excitement happened on the way back – in a crowded intersection in Narbonne (when we'd made a wrong turn and we're trying to get back on course using the GPS) we were hit in the right side passenger door by another car. Yay! Rental Car! Our car had some dents in both doors but the other car.. the whole bumper fell off.
The other driver asked us to follow him, to his home, as it turned out, where we were invited inside and had the fun of filling out accident report forms, in French, with the help of his family none of whom spoke much English and we did not speak French.
We had some questions about WHY he had a stack of accident reports in his home and HOW his entire front bumper fell off (and he had a bunch of twine handy to tie it back on – had it already fallen off??) But he was so very friendly. It's a bit of a mystery, but the insurance is sorting it out.
Once we finally made it back to the canal it was time to move onto our boat for a week of travel up river to Carcassonne.