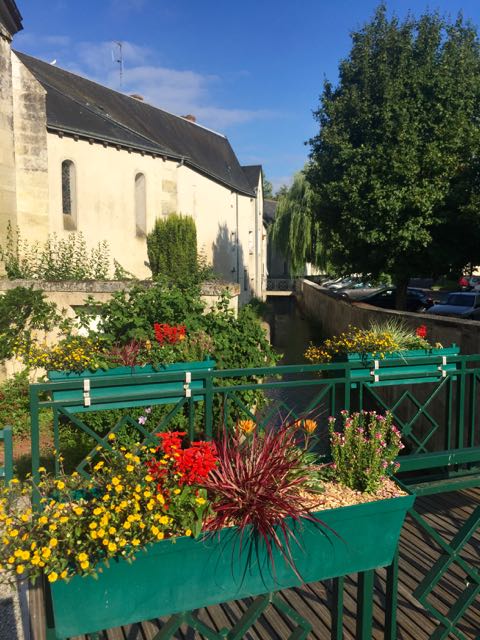 Hello again!
We've been away on a 3-week long trip to France and now that we are back it's time to go through the photos. I always liked the idea of traveling with children, but it turns out that I find organizing for that many people stressful, so we kept putting it off.  Finally, I noticed that my oldest was 18 and if we wanted to do a major, whole-family trip, I had better act now.
For our first three days we stayed in a 'troglodyte house', a home partially built into the limestone hillside behind it.  I really love the idea that if you ever thought your house was too small you could just continue to dig into it and make it bigger.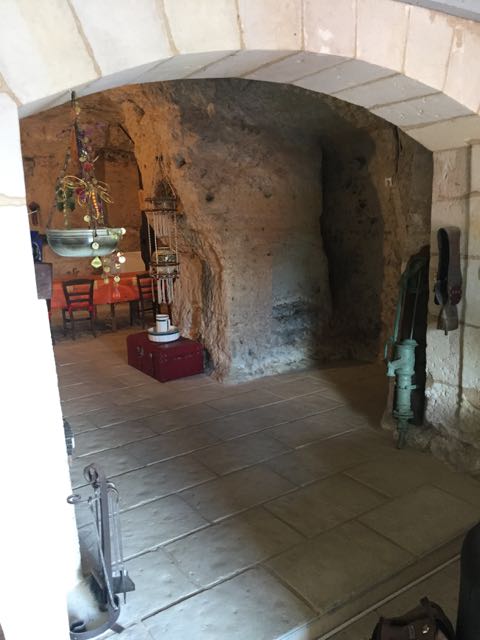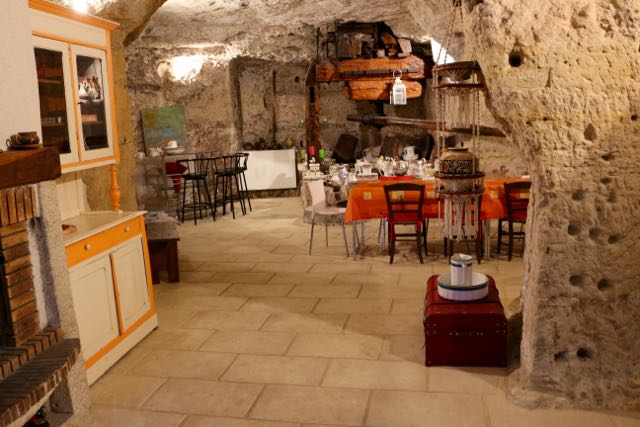 This one has some remnants of an old wine press in it.  The back rooms were wonderfully cool, which we enjoyed because temperatures in France were very hot for our entire stay. A house two down from this one was for sale, and while we loved staying there, the rooms are also perpetually damp and that might get old after a while.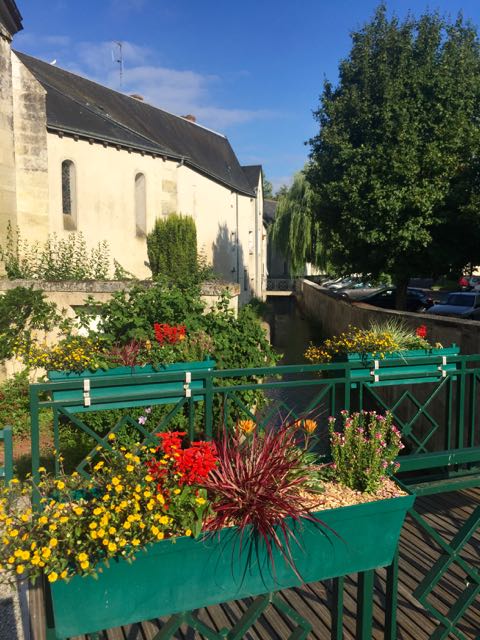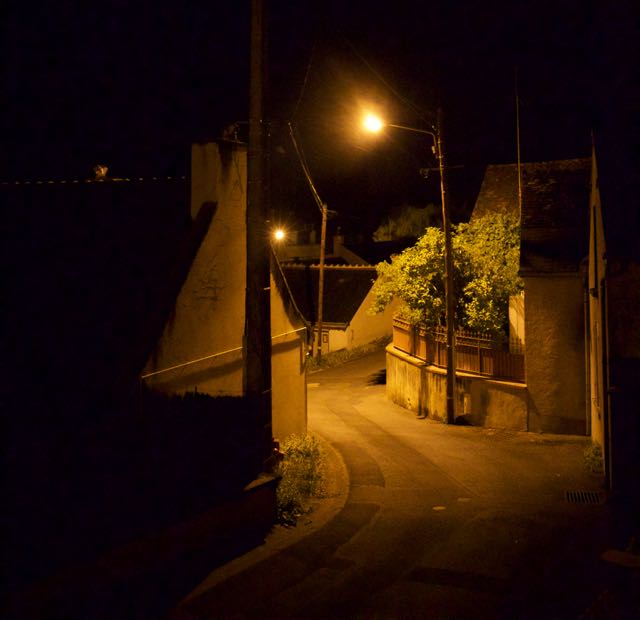 This little canal and bridge was in town, near the patisserie. It did not take much time at all for us to get used to the ubiquitous presence of fresh daily baguettes and pastries within walking distance.  The baguettes were inexpensive, generally .8 euros or less, which is FAR less than I would expect to pay for them in the US.
At night it was very quiet and dark, all the street lamp went out at midnight giving a good view of the sky.   In the early morning we saw hot-air balloons in the distance.  When we had free time at home, we listened to "Coffee Break French" podcast to try to prepare ourselves for actual conversations.