It's one month later and time to test our designs.
My eldest had the idea to let the cars 'fight' and I suggested mounting a wedge-shape onto the front of it to knock other cars over (I used to watch BattleBots) but alas, we didn't devote enough time to this project during the month and now there is no time.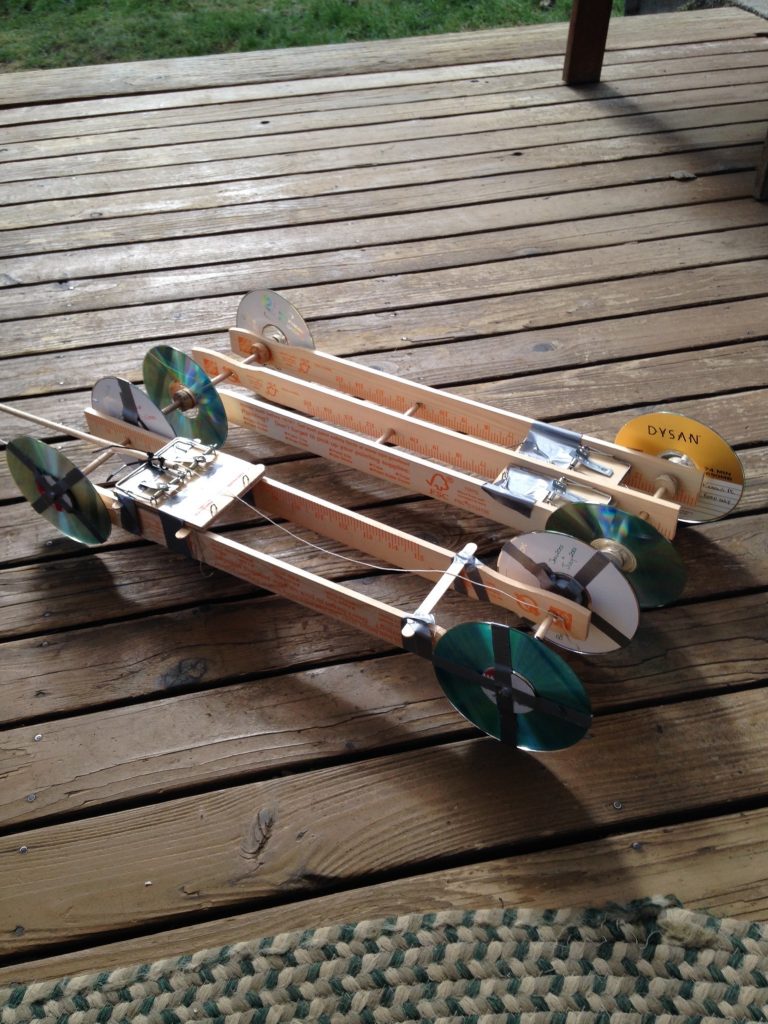 Somehow adding a second mousetrap failed to result in the higher level of performance I was expecting from our mousetrap cars.  When raced most of them didn't move at all.  In some cases I could point to obvious problems: too much friction on the wheels, mousetrap not securely fastened.  But my prototype which was just the original, working model with a new mousetrap added, also didn't move.  Clearly more research is needed.
Here are some photos of the lineup.  No video because I can't edit the children's faces out of them.