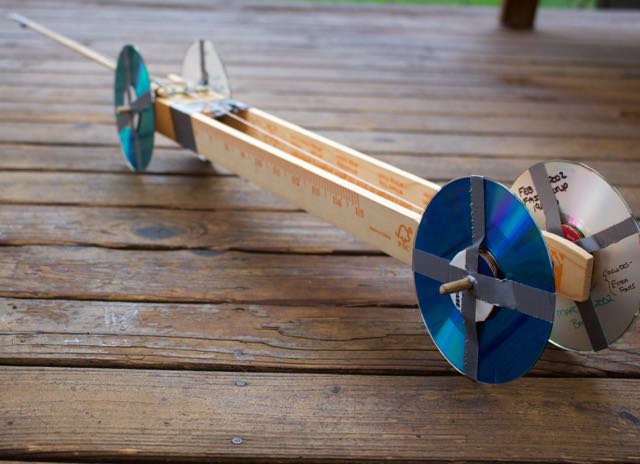 I lead a 4-H club that is mostly devoted to hiking, kayaking and general outdoorsy stuff, but we sometime dabble in some kid-size engineering projects. In the past we've built pop-pop boats and a pumpkin-hurling trebuchet. This week I built a prototype mousetrap car.  The kids tested and critiqued the design and will have a month to build their own version and race them when we meet again.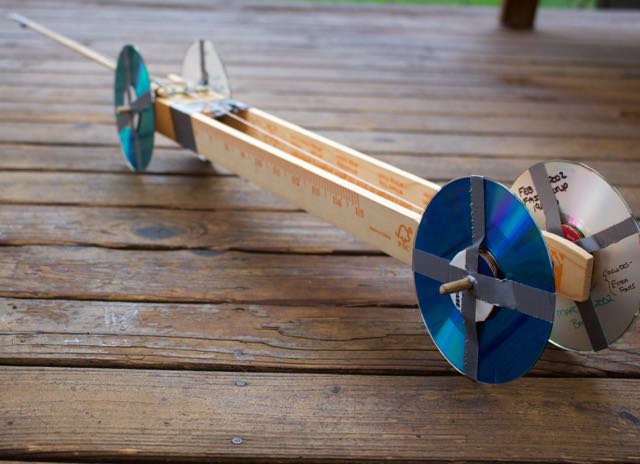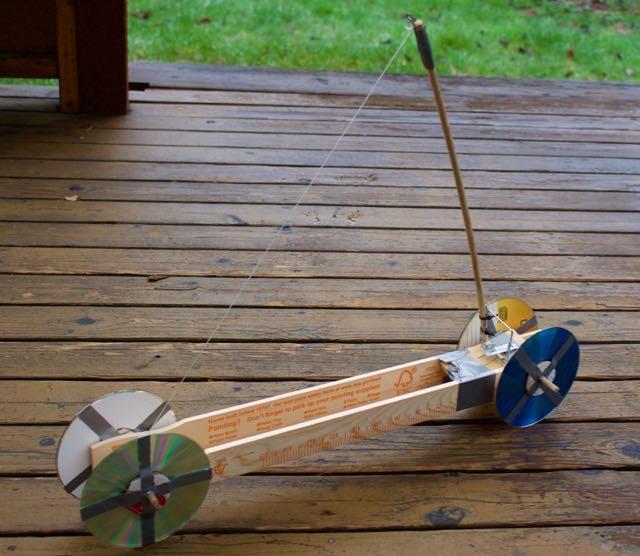 I'll get some video of the race next month.  I was able to get the still shot on the right because my duct tape construction method was failing and so the boom arm was no longer exerting enough force to move the rear wheels.
Back in 2002 I was backing up my computer to CD – this seems like a good use for that stack of old backups.
#18/365