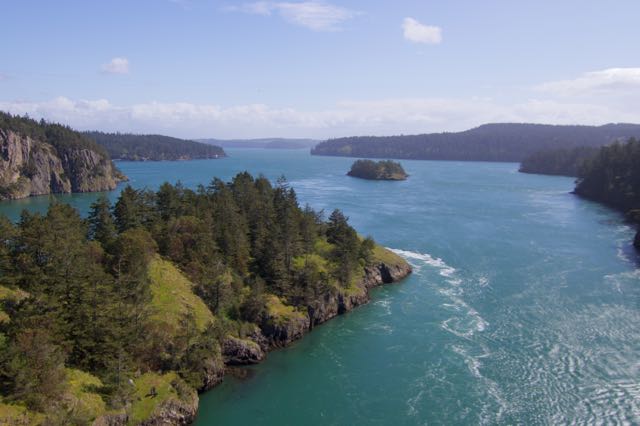 Whenever we have guests from out of town and I'm looking for a day trip, this is one of my favorites.  We start by driving up to Deception Pass and walk out over the bridge to Pass Island.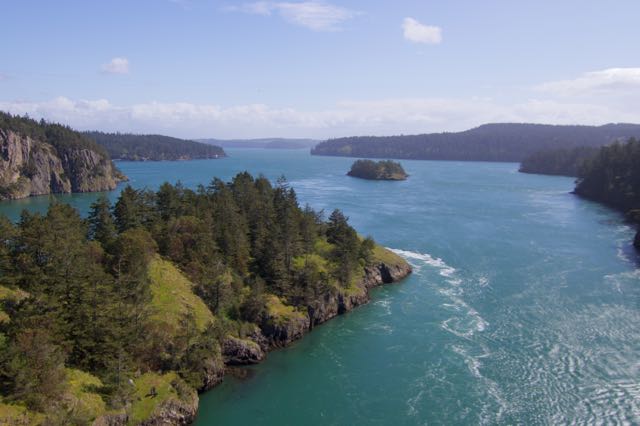 The current through the narrow channel can reach 8 knots at peak flow. I've been kayaking near there before but never through the pass itself.  This time there was a series of standing waves west of the bridge and high winds, which made crossing a white-knuckle experience.  I was afraid to look through the viewfinder, so this picture was taking by just pointing the camera in a direction and hoping it caught something good.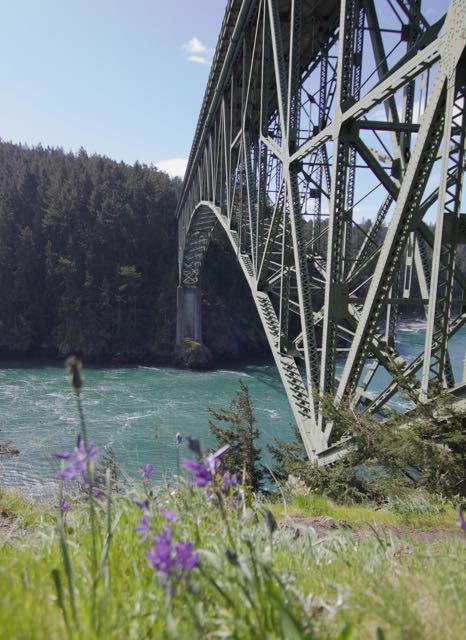 From the bridge we headed downhill into the park for a walk along the beach and a look at the ancient (800+ year old) douglas fir.  We've heard this called the "Monkey Tree" but I have no idea where that name comes from (we did fill it with our own little monkeys).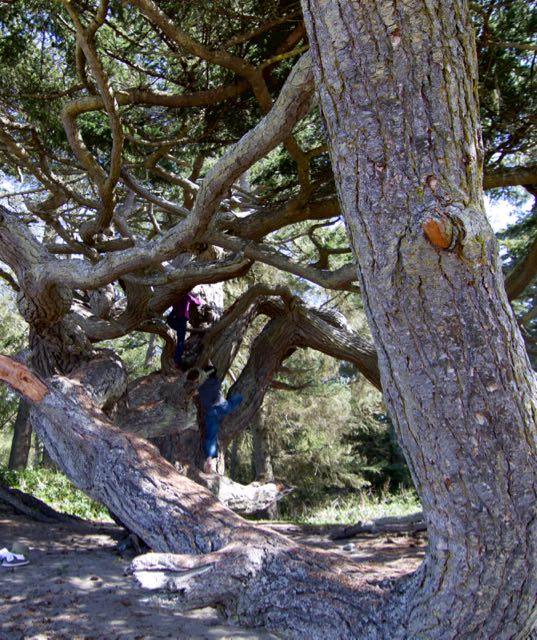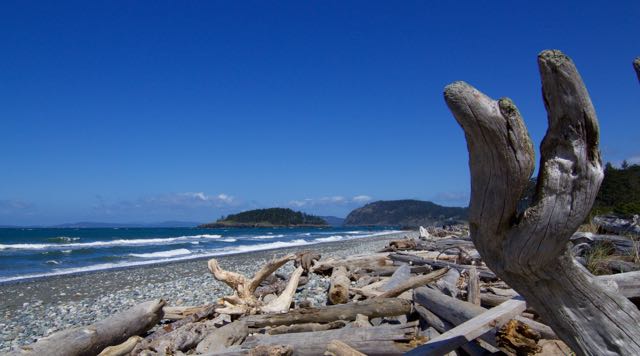 Then it was on to the hike itself.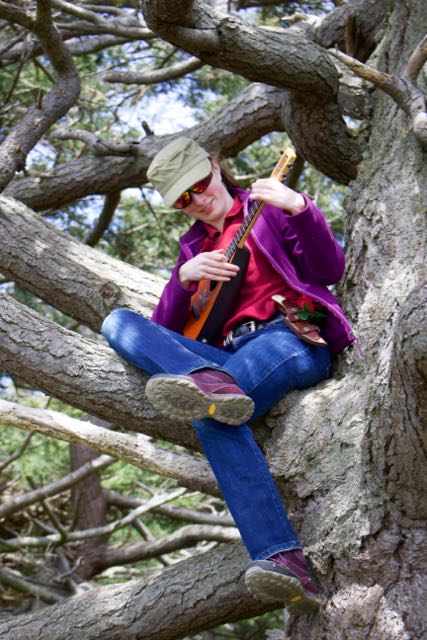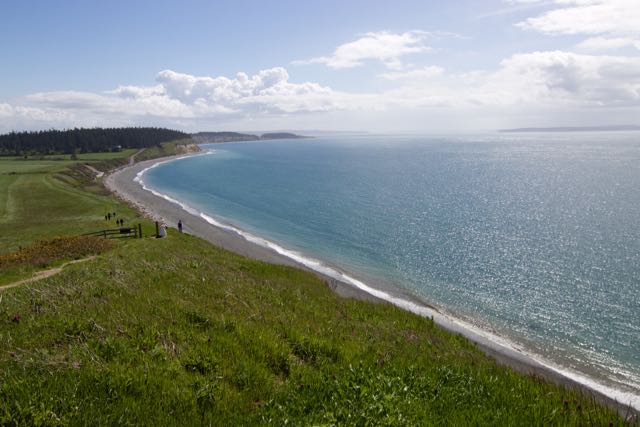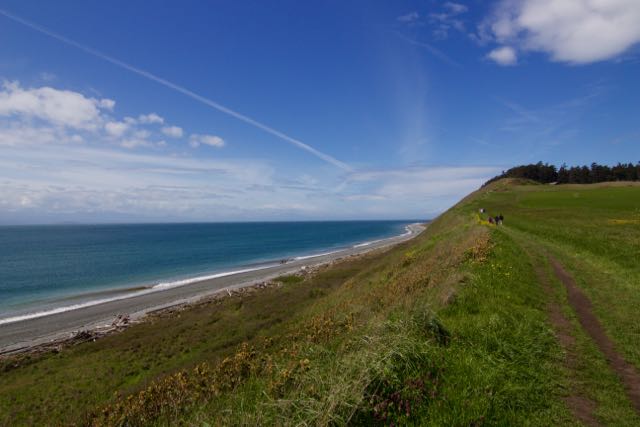 Then our final stop was Fort Casey where we flew kites and let the kids run around in the tunnels. For some reason I always forget to take photos at Fort Casey, but here's my dog looking alert in front of the old battery.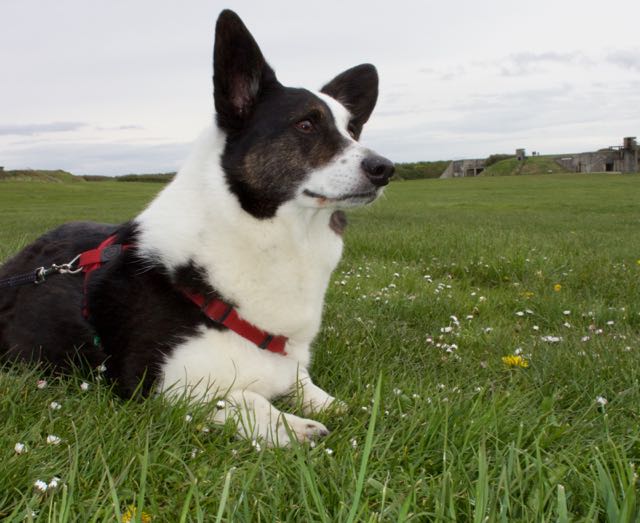 From there we headed south to the ferry for a short hop back to the mainland.
The only thing that would make this trip better is if it could be done in reverse so you wound up by Snow Goose Produce for gigantic ice cream cones on the way home.