I set myself a goal – and that goal is to paint 100 (small) paintings before the end of the year. I'm working on the theory that what I need most is practice. I'm still doing some sketching, mostly people, but they're not good. When I get something I like I will record it here.

First some updates on my two landscapes. I'm not sure Dun Flodigary is completed. I haven't worked on it for a while, but I also haven't signed it, so there we are. If I had to do it again I would tone the sky WAY DOWN, but I don't want to go back and mess with it now. On the Cascades – I'm just starting to add details to the grass and put the flowers in the foreground.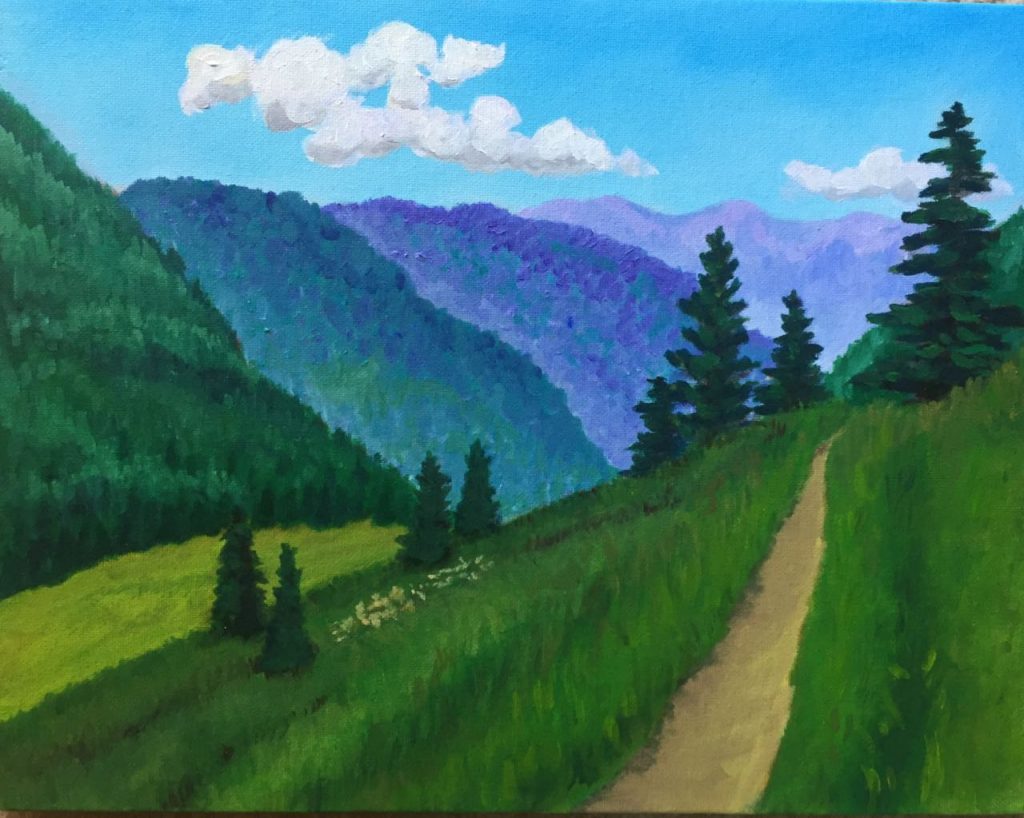 And now for some tiny art. The biggest one here is 6×9. These are the start of my 100 paintings. I'm still working on Dun Trodan, but wasn't sure what to do next so I set it aside.