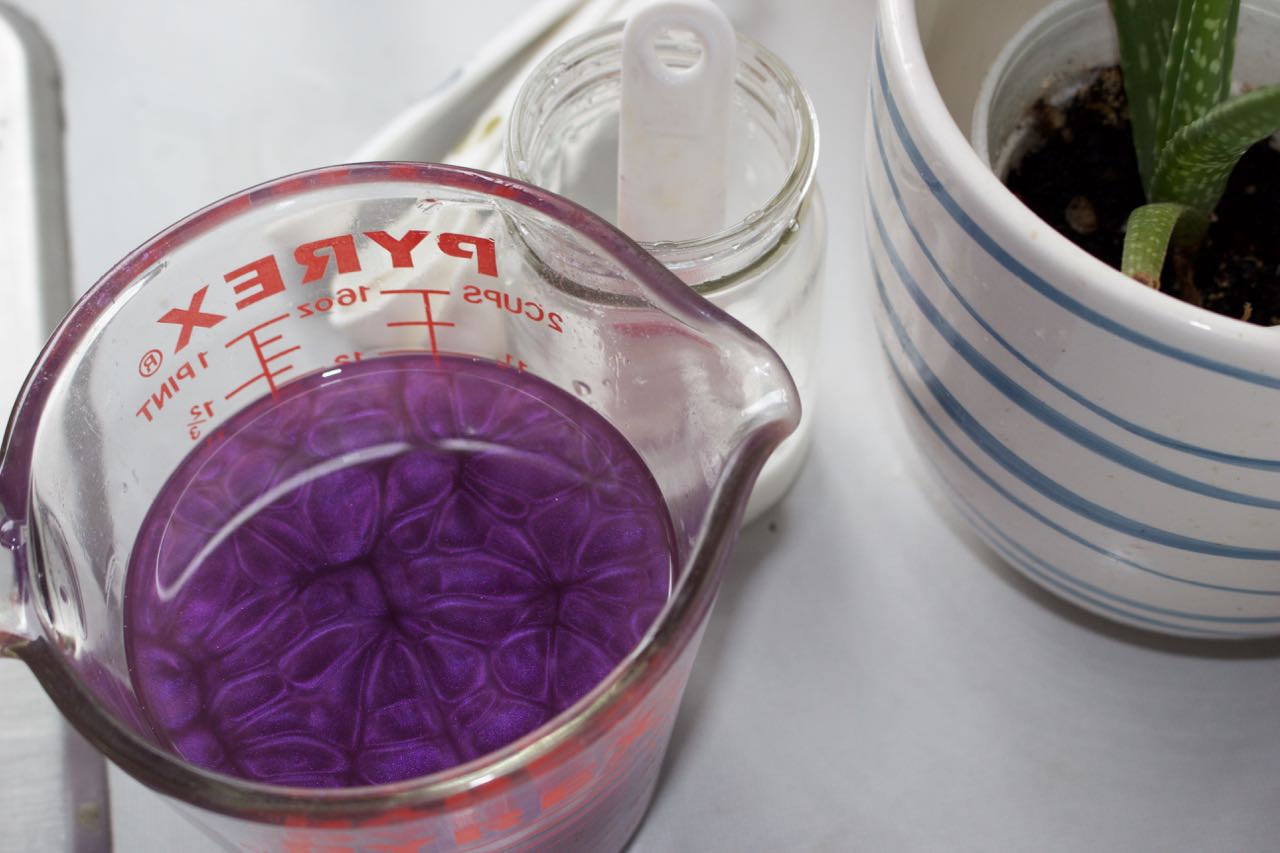 I ordered new supplies recently and got new things to experiment with!  When the rest of the order comes in I will try a hand at making solid conditioner bars, a syndet* shampoo and some oil cleanser.
But first, here's what I tried today.
I got a free sample of a nice floral fragrance called "Midnight Waters", just enough for a 1 pound batch.  I made a simple coconut soap with coconut milk and tried to color it purple.  The fragrance discolored a bit tan so my base purple was crowded out, but since things were moving slowly I tried to add a purple line and colored the top pale green.  I'm quite pleased with the result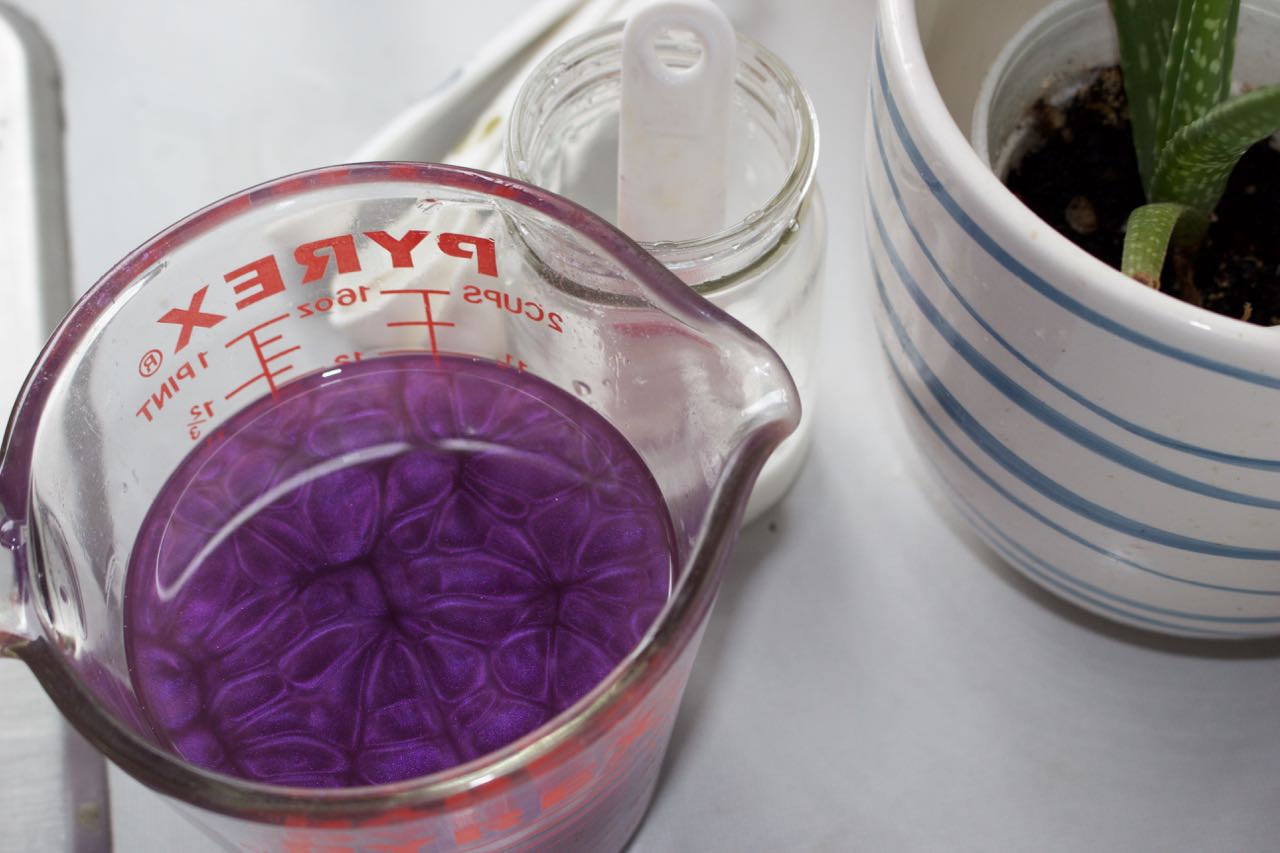 Then I tried two shampoo bars.  One is my favorite coconut recipe but I wanted to try it again with the addition of apple cider vinegar and citric acid.  The next was a very different recipe with 6-oils that also includes apple cider vinegar.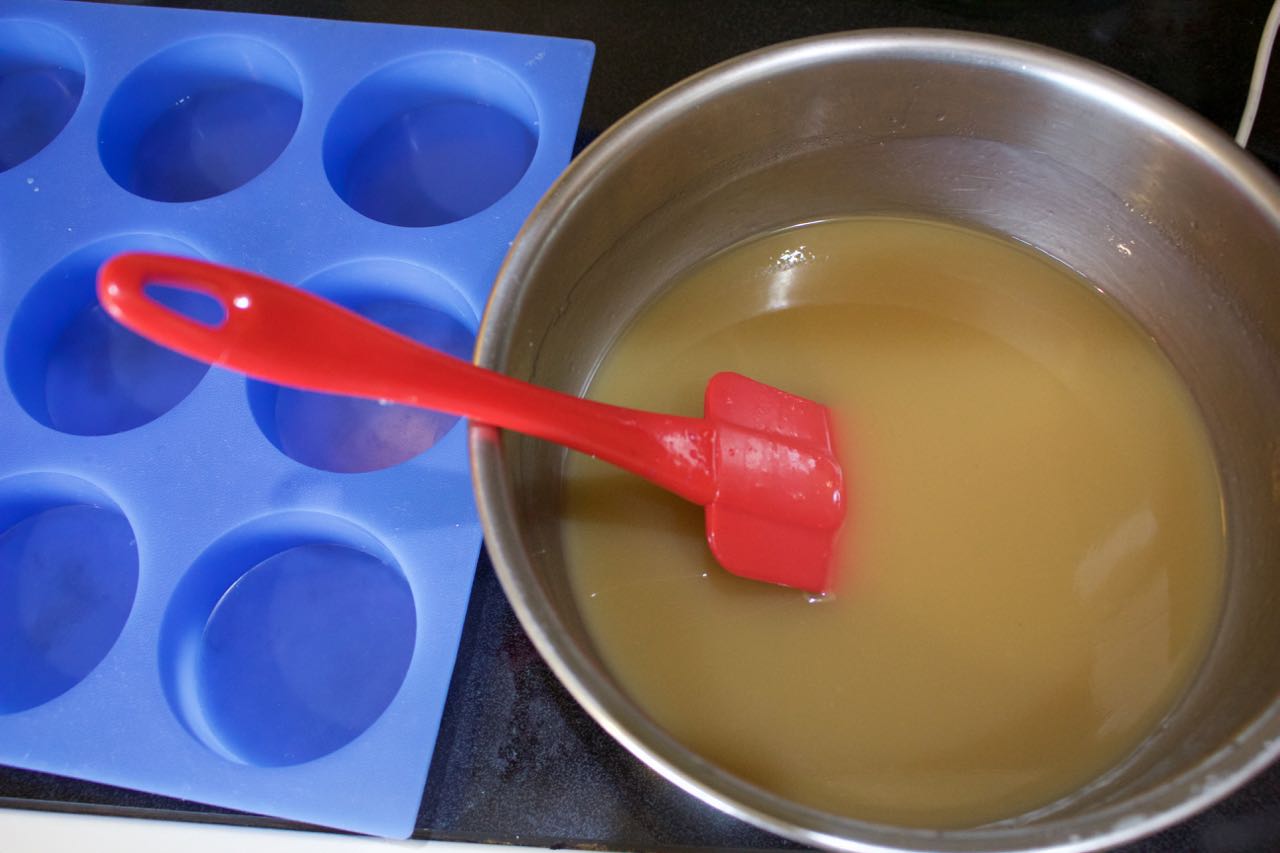 I scented one with ylang-ylang and bergamot essential oils and the other with a green tea fragrance oil.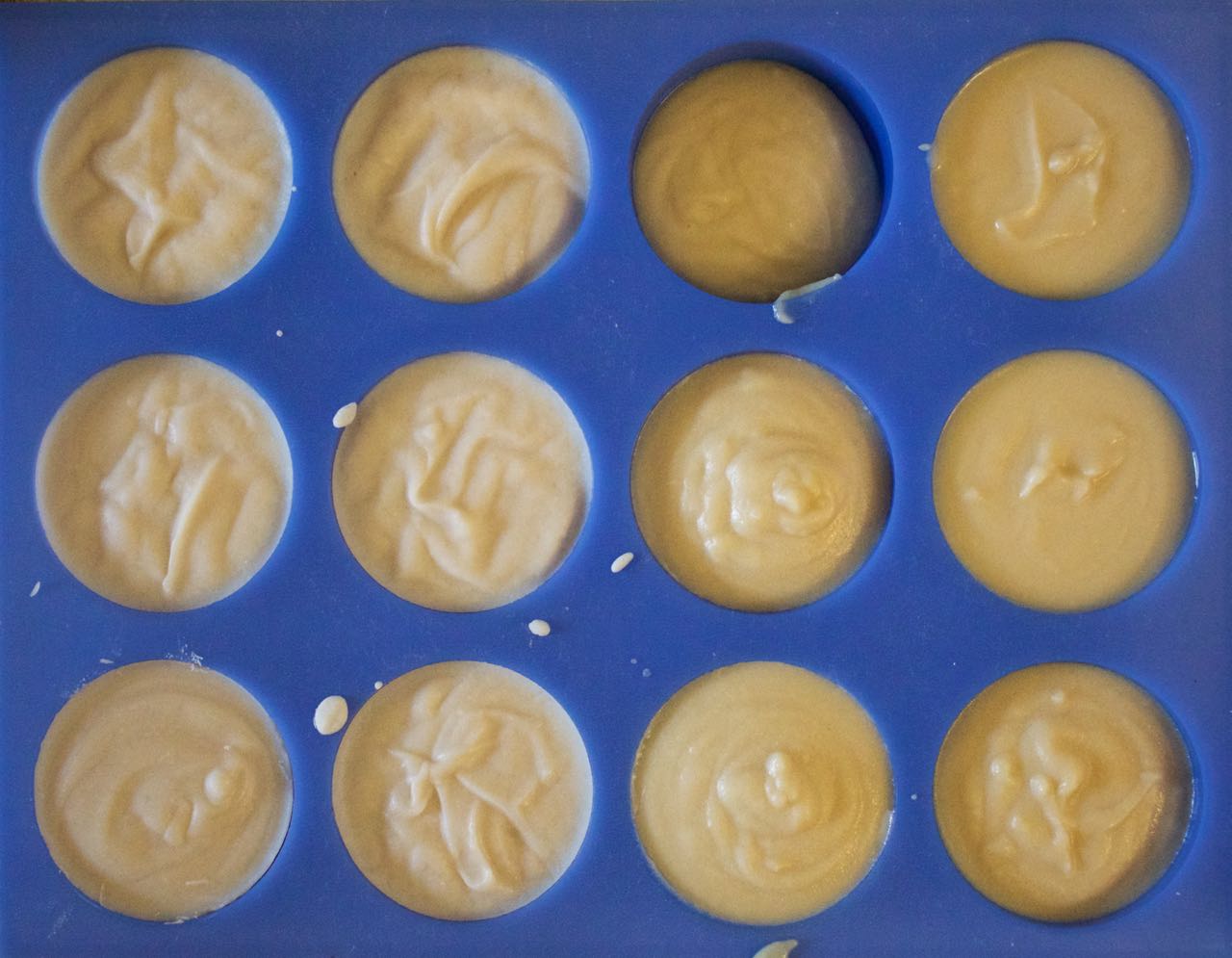 *But wait, I hear you say.  What is a syndet bar? The shampoo bars I've made so far are all true soaps.  That means they are made by reacting lye with fatty acids from plants or animals and you get a high-pH solid soap at the end. Your hair has a natural pH on the acid side and some (but not all) shampoos you can buy commercially make a big deal out of matching the pH of the shampoo to your hair.  It's unclear to me if this is really beneficial or a marketing ploy (I suspect the latter), but I do notice that when I use my soap-shampoo that every week or two I like to use a cider vinegar rinse that seems to remove some build up.  (It will also de-scum your bathtub!)
If you try to add acid to soap to lower the pH below around 8, you will undo the chemical reaction that makes it soap and be left with a pile of fatty acids.
Enter 'synthetic detergents'.  This is what nearly all commercial shampoos are made of.  They can have a pH anywhere from about 4 to 8 or 9 but they stay detergents, and will still clean, even with a lower pH.
Lush makes shampoo bars by pressing detergent noodles into a mold along with some other ingredients and I'm going to have a go at that and see if like it any better than my soap-based shampoo.