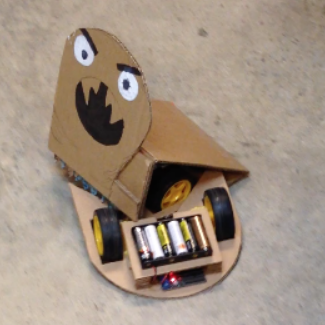 A lot of creating was going on Sunday, but it was my kids, not me.  We joined a newly formed "cardboard battlebots" club and got started on our kit and getting all the information for programming and controlling the bots loaded (mostly) onto our computer and phones.
Two bots were working by the end of the session and got to duke it out. The bots are randomly assigned an animal and what you see here, is "hookworm".  Our bot is "goose".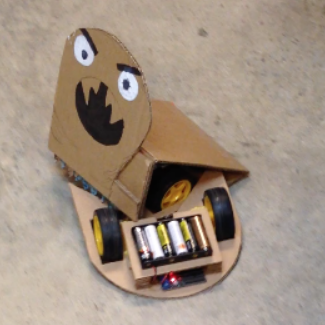 And while we were poking around the Maker space, we found this really cool idea:  scales 3-D printed onto fabric. We've seen scales hand-sewn into gauntlets which looks extremely time consuming, if this works out, it might be a much cheaper way to achieve that effect.
Added: video of the bots fighting.