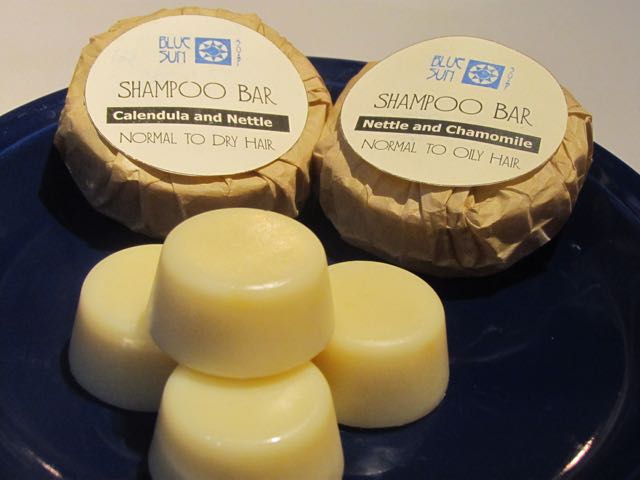 I intended to make two soaps today but I wound up not having the time.  Instead I've been working on packaging and tried making a few solid lotion bars as a test.  First, the new label pattern.

This may be a little dark, but I wanted something "citrus" themed for the label background for the "Tropical Citrus" soap.  I like the almost glass-like look of the cut fruit.  (My printer only does black and white).
Then I moved on to wrapping and labeling the round shampoo bars.  These are my first label mockups. I learned that I have to put the label on the flat side (the top is bumpier than the bottom).  Below that are my 4 tiny solid lotion bars to test out.  They are made with shea butter, beeswax, coconut oil and sweet almond oil.