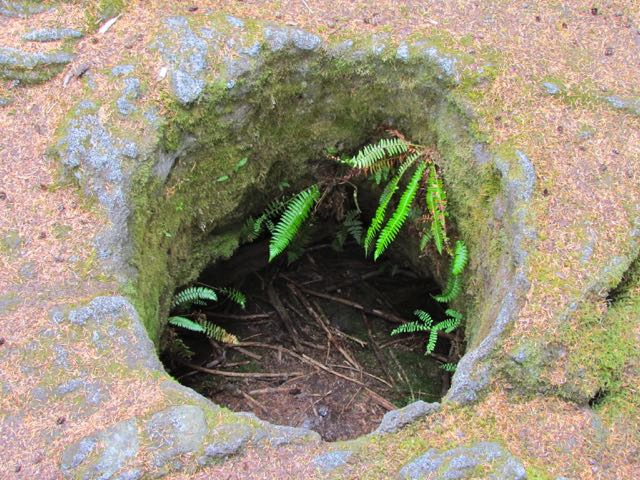 I've been following the eruption of Kilauea while at the same time, planning our fall camping trip to Mount St Helens.  I knew from previous trips about the difference between a'a and pahoehoe but the recent footage has given some really great visual examples of it in action, rather than the cold and plant-covered versions I've seen locally.
Here's a video that shows the difference.
On the way back from the Ape Cave we saw a big pile of clinkers. This time, knowing what it is, I'll be sure to take more pictures.
2,000 years ago, a smooth basalt flow ran through a forest on the south side of Mt St Helens. It smothered the trees which then burned or rotted away, leaving behind casts in the stone.  It is now covered by another forest.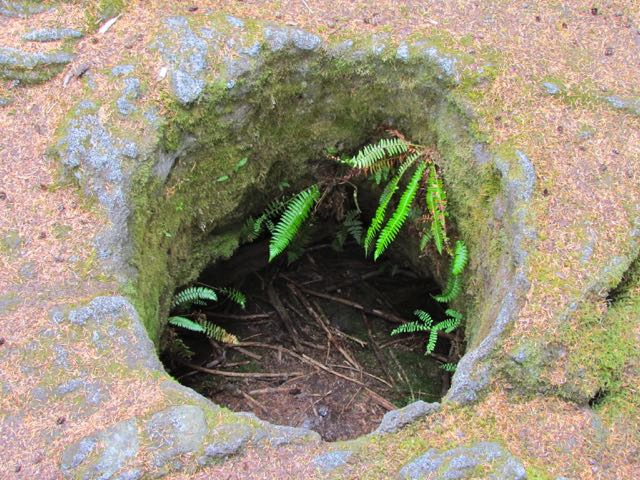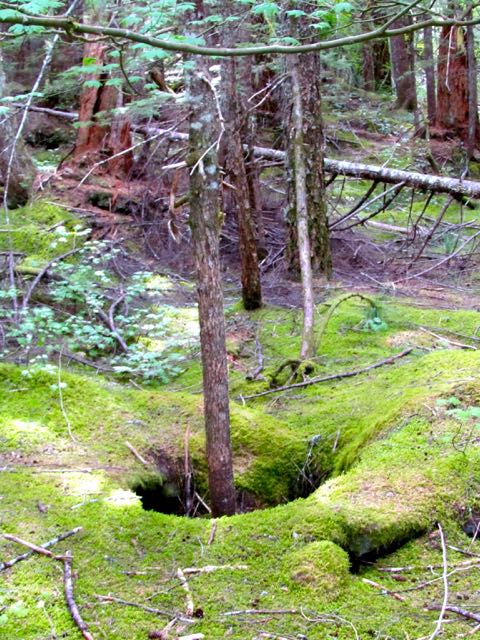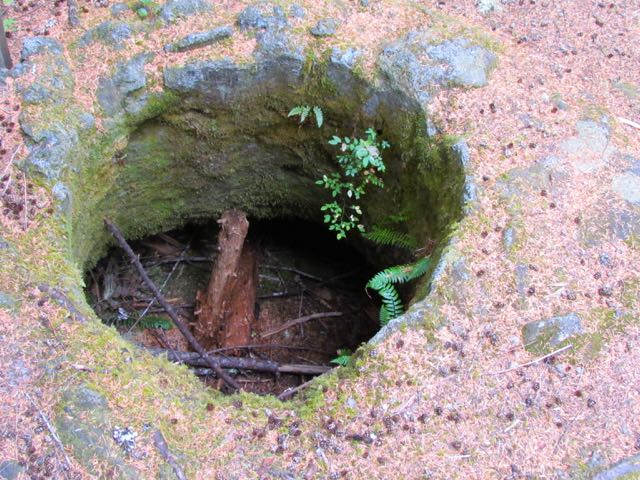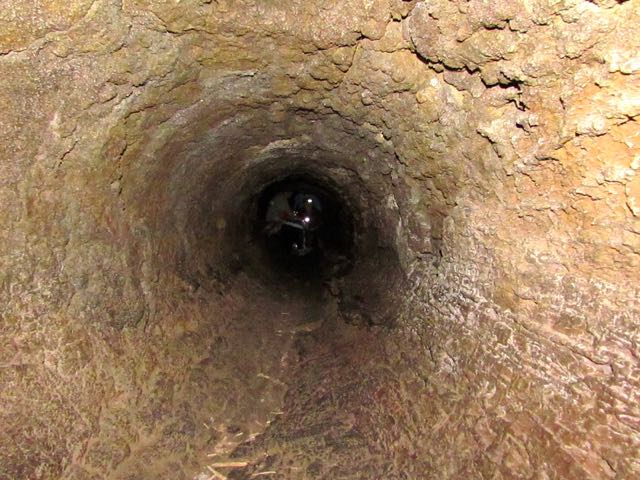 Pahoehoe flows sometimes form lava tubes when the outsides cool, but the molten center continues to drain away.  There are many on the south of St Helens. Ape Cave is one, and it is over a mile long.